Do you want to make your diet work better?
Add foods that increase metabolism to your diet. Use the 7 following steps as a guide and make your body healthy and strong. Nourishing your body with the right elements helps to maintain good health together with the right weight and keeps away viruses and other diseases.
No 1 – Add antioxidants to your diet
Antioxidants are able to help metabolize carbohydrates and control the enzymes and hormones taking part in lipogenesis. In other words they prevent fat storage in body cells. Apart from that antioxidants reduce oxidative stress and therefore it is very important to add them to your daily menu. The following list provides you with some excellent antioxidants to choose:
kiwis, avocado, pears, apples, oranges, bran flakes, olive oil, cassius nuts, onion, lettuce, potatoes, broccoli, peaches, pomegranate juice, spinach, grapes, green & black tea, whole-wheat pasta & bread
almonds, dill, basil leaves, cherries, berries, apricots, red wine, lemon juice, natural dried peaches, figs, dried sultanas, garlic
fresh or dried prunes, dried apple rings, beans, lentils
wild rice, walnuts, hazelnuts, herbs & spices, dark chocolate
No 2 – Drink liquids
Try to drink 8-10 glasses of non-fat liquids daily.
water
fresh juices
tea
coffee
low fat milk
Keep in mind that drinking 500 ml water daily can increase your metabolism by 30%.
No 3 – Dairy products
Add 2-3 portions of dairy products to your daily menu. Mediterranean diet is rich in calcium which speeds up lipolysis and prevents fat storage. Milk, yogurt, feta cheese are the best calcium sources you can choose.
No 4 – Whole wheat foods
Whole wheat foods reduce the feeling of hunger and make us eat less. Moreover they do not allow sudden changes in blood glucose levels and reduce the rate of lipogenesis.
No 5 – Olive oil & natural nuts
Replace all other fat sources with olive oil and consume 2 soup spoons with your cooked food and salads daily. Nuts  are not included in different diets because they are said to have many calories. The truth is though that nuts are rich in monounsaturated fatty acids, which help increase fat burning while they also prevent insulin's ability to stop lipolysis. Therefore it is essential to consume nuts but only a small handful of unsalted natural variety of them every day.
No 6 – Fruits & vegetables
Fruits & vegetables are the most important part of the healthy Mediterranean Diet. You should consume 5-7 portions of fruits & vegetables every day. They are low in calories and rich in fiber. Fiber makes you feel full sooner while reducing the body's absorption of fat. Moreover fruits & vegetables do not cause sudden changes in blood glucose levels and cause low insulin secretion reducing the rate of lipogenesis.
No 7 – Drink green tea
It is recommended to drink 2-3 cups of green tea on a daily basis. Green tea in an excellent antioxidant and can increase your metabolism by 3-4% every day. According to medical studies it is proven that green tea enables human metabolism to "burn" almost 70 extra calories during the day. So, adopt this healthy habit and earn all its benefits.
Don't you want to boost your metabolism?
Give a serious look to the following suggestions
Final thoughts: Anyone can be healthy and strong or lose weight easily. It is nothing complicated, it is only a matter of decision and choices we make for our life. Think twice before eating something and prefer foods that increase metabolism is a great start. The next step is to follow a program. Start today with the Mediterranean diet and succeed with your weight loss goals.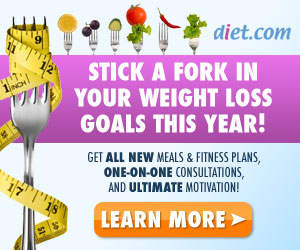 And don't ever forget: Enjoy your meals!